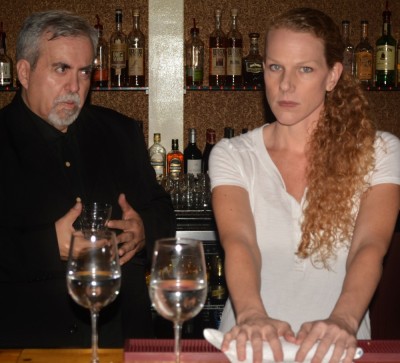 Robert Lipkin's Sweeter Than Justice has its Final Staged Reading at the Glenridge Performing Arts Center, in Sarasota, Friday, Feb 5th & Saturday Feb 6th, before its fully staged Regional Premiere at the Asolo Rep's Cook Theatre May 12-22, 2016.
After each February reading there will be an Audience Talk-back & Meet The Cast/Director/Playwright.
More Info about the play and advance ticket purchase at: PageTostageProductions.com
A compelling psychological drama, Sweeter Than Justice unfolds in a world where choices are never simple, the lines between right and wrong are blurred, and it's hard to tell heroes from villains.
"Though set in 1963, in Philly's then cloistered Italian community, the play offers a view of ourselves today," says the playwright, Robert Lipkin. "It examines how the healing powers of friendship, love, and justice are too often tainted by the more irresistible power of vengeance." This drama leaves audiences wondering what they would do were they in Geanina's place?"
The play is directed by Carole Kleinberg,  who is thrilled to have,  "A wonderful cast starring Amanda Schachter, Joseph Parra (both included in the above picture), and Rafael Petlock."
More Info about the play, Cast/Direct/Composer/Playwright Bios and advance ticket purchase at: PageToStageProductions.com