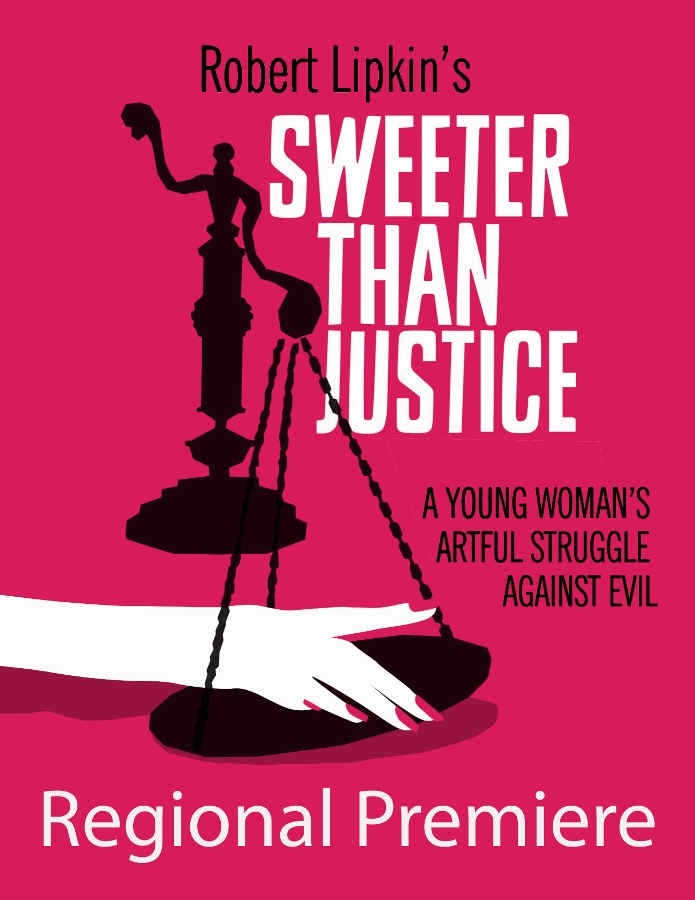 The Regional Premiere of Robert Lipkin's compelling psychological drama "Sweeter Than Justice" on stage at Asolo Rep's Cook Theatre from May 12-May 22, 2016. More info about the play, cast/director/playwright bios, and advance ticket purchase at PageToStageProductions.com
"Sweeter Than Justice" unfolds in a world where choices are never simple, the line between right and wrong is blurred, and it's hard to tell heroes from villains. It's South Philly in 1963, and young law student Geanina Palmieri (Amanda Schlachter) matches wits against the muscle of Philly's mob boss Marco Donnatucci (Joseph Parra). Only Geanina, the perfect hostile witness, can save the mob boss's son (Rafael Petlock) from the electric chair … but will she? Her life is turned upside-down until she discovers a path to prevail against her adversaries, but, as often happens, the results come with unintended consequences.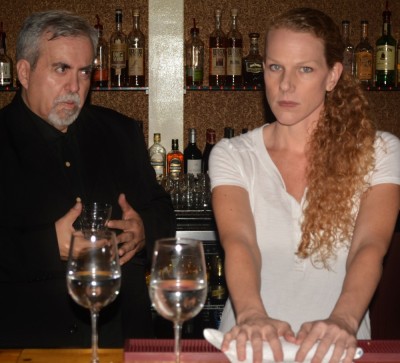 Playwright Lipkin says, "This play examines how the healing powers of friendship, love and justice are too often tainted by the more irresistible power of vengeance. It leaves audiences wondering what they would do were they in Geanina's place."
This Equity production also includes actors Don Walker, Dan Higgs, Tom Foley, and Brianna Larson; it is being directed by Carole Kleinberg and features original music composed by Sarasota icon Joe Micals, who has written scores for HBO, PBS, motion pictures and musical theater.
Performances are May 12, 13, 14, 19, 20 and 21 at 7:30 pm; and Sundays, May 15 and 22 at 2:00 pm.
For more information about the play, the cast/director/playwright and to purchase tickets, visit PageToStageProductions.com or call the Sarasota Ballet box office at 941-359-0099.