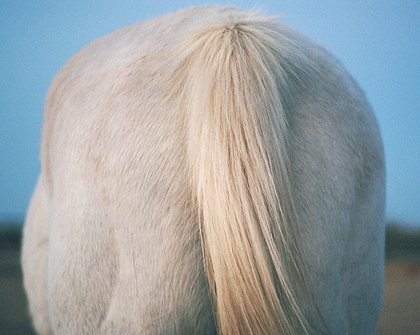 A surveillance camera, today, captured this poignant scene, between National Football League Commissioner, Roger Goodell, and his bedroom Mirror:
"Mirror, Mirror, on my Wall,
Who's the bestest, most powerful Commissioner and has the biggest dick of All?"
"You Roger, you Do,
yet the whole World laughs at You –
so sad but True.
Now stop crying, Roger. Put down Rubber Ducky – use your Wit,
and show the world you're not an empty suit, a corporate tool, a bigoted Hypocrite."
"This is about the Rooney Rule isn't it? That stupid Rule requires a minority candidate be interviewed before a head coach or general manager can be hired by any, and all, NFL Teams.
But, golly gee, it doesn't really mean what it purports or Seems.
We promised to interview minorities – raise their Hopes,
Nobody promised to actually hire black coaches. Christ!! What are we – Dopes?
Nothing I do is ever enough or Ample.
I mean this year alone we hired 15 new head coaches and General Managers, all of whom were…….. well, very white. Never mind; bad Example."
"From my side of the Mirror, Roger, not to be Crass,
but if you aren't, then who is a bigger horse's Ass?
Poor, poor Roger Goodell, listen to me, baby, my mirror-imaged Honey,
the general prevailing view is: you care only about the profits, the Money."
"This is about the name 'Redskins', right? There's nothing wrong with the name Washington 'Redskins.' Like I said to the Congressmen that asked me to have the name changed, '"For the team's millions of fans and customers … the name… stands for strength, courage, pride and Respect….
Any conclusion to the contrary is simply Incorrect."
"Roger, Roger, use your Intellect,
When in doubt, deflect, Misdirect,
What would you think of the Atlanta Slanty-eyed Bastards or the Memphis Klu Klux Klaners?"
"Pardon my excitement, pardon my Manors;
Oh, Mirror, Mirror, what a great corporate Name;
don't tell me it's taken. Oh, oh, that would be such a Shame."
"Roger, Roger, do you care at all that some are truly offended?"
"Oh, Mirror Mirror, see the pecuniary opportunities; fences can always be Mended."
"Roger, Roger, don't you ever yield to old open Wounds?"
"Of course we do; that's why we rejected the Selma Alabama Coons."
"Bottom line, Roger, Roger, do you think the world is better off keeping the Redskins Name?"
"Mirror Mirror, they hired me to make more money, not change the world; that's not the Same.
We are about the money, about the paying Fans,
Pardon my candor but nothing I, nor we, could possibly do will relieve the pain of the Native Americans.
Why bother?